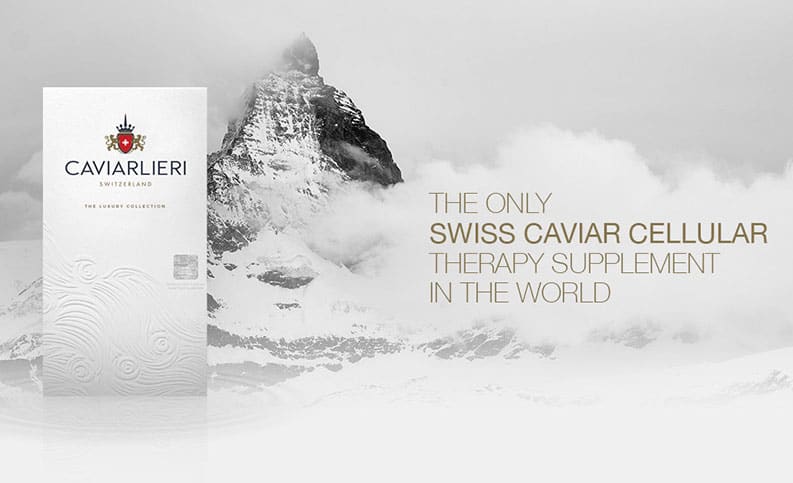 Where to Buy Caviarlieri
Caviarlieri | Published February 11, 2020
Caviarlieri, a potent Caviar Anti-Aging Supplement is emblematic of Swiss Innovation and Quality as it is researched, developed and Made Only in Switzerland. Created as the latest innovation in Swiss Cellular Therapy, Caviarlieri is clinically proven to be effective in the many facets of anti-aging, increase in cellular energy levels, significant reduction in joint pain, mood elevation, improvement in quality of sleep, strong anti-inflammatory properties, enhancement of skin complexion and delay the onset and progression of degenerative diseases.
What makes Caviarlieri outstanding is that it can deliver evidence based benefits through oral ingestion, without the need for injections or infusions, making it safe and easy for use.
Caviarlieri is one of the latest in innovations of Swiss Cell therapy. It promises a easy and accessible approach to anti-aging, one that does not require repetitive invasive procedures, painless and yet boosted with all the desired effects to battle the manifestations of aging. It not only covers ones outward appearance but it triggers and stimulates our own body's healing system at the cellular level by providing essential nutrition for our body to repair and renew our cells against damaged cells, giving us vitality, youth and beauty regardless of our age.
Dr. Brigitte Bollinger, a Swiss Medical Association doctor specializing in dermatology and venereology at Medical Center, Grand Resort in Bad Ragaz, Switzerland has had firsthand experience and practice with Caviarlieri. She said, "Having seen proof of what Caviarlieri can do, in both myself and my patients, Caviarlieri marks the beginning of a new era in how we approach the Activation of Cell Regeneration in our body."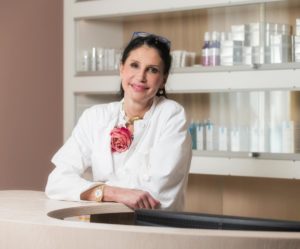 Dr. Brigitte Bollinger
Her philosophy of Swiss Cellular Therapy states – "Maintaining our biological age requires a holistic approach, it is not only about our skin but our whole body must be revitalized for optimal results. We customize our programs for patients and our therapeutics treatment includes Caviarlieri. Caviarlieri works on multiple levels. But the consistent feedback I receive from my patients is that they feel better. For me, this is a remarkable achievement. Most patients reported improved energy levels, better sleep quality, enhanced skin complexion in the first few weeks of taking Caviarlieri. In the sixth week, many of my patients also reported significant reduction in joint problems".
Caviarlieri may seem like an extravagant supplement but there is no drug nor supplement that stimulates our own body's healing system to activate cell regeneration and repair against damaged cells and tailors itself to individual needs . Unlike drugs, Caviarlieri has no side effects. Scientific-based outcomes and expected results include pain relief, mood elevation, increased sexual desire and libido, and many more.
For those who are interested to try this Caviar supplement, Caviarlieri, it is available in top Swiss Medical centers and Spa as well as all pharmacies throughout Switzerland. Not all Swiss pharmacies keep stock of Caviarlieri but it is already registered in the database of all pharmacies and an advance order request can be placed.
Caviarlieri is also available in the following leading Swiss Medical Centers and Swiss Deluxe Hotel Spas. These clinics and Spas harbor the same anti-aging philosophy which is consistent with our product value. They believe in providing holistic and comprehensive anti-aging treatment for their patrons and guests. They also believe in promoting products which are effective, safe, trustworthy and beneficial in the long run to sustain their guests' or patients' overall well being and health.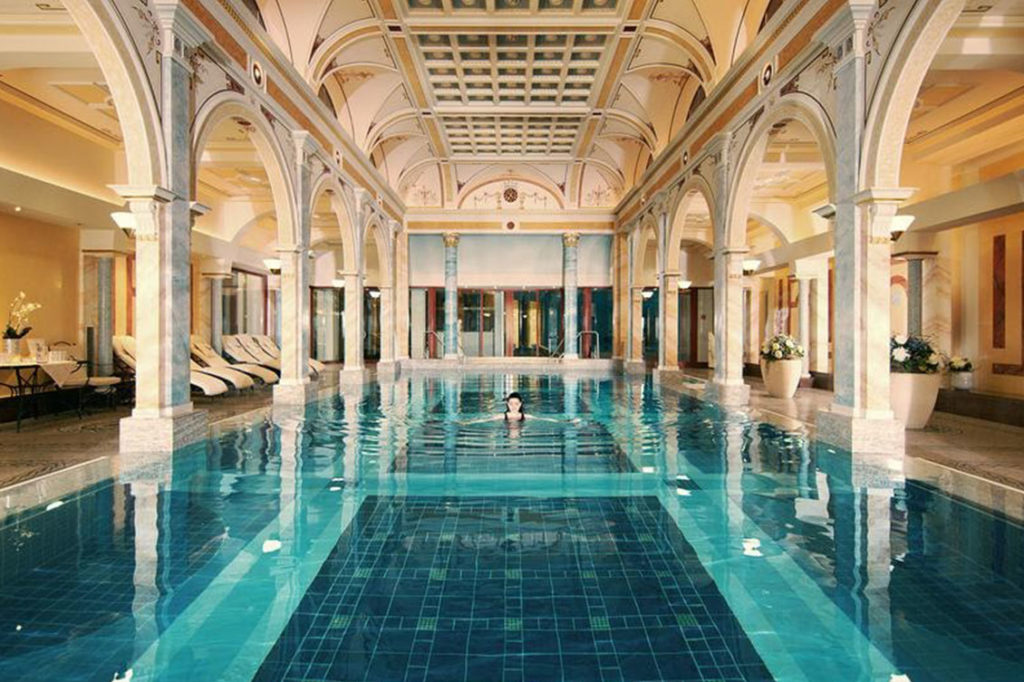 1. Grand Resort Bad Ragaz Medical Center
Grand Resort Bad Ragaz Medical Center is the leading medical wellness center in Switzerland and one of the best medical health resorts in Europe. Its unique and famous feature is a therapeutic Thermal Spa with water from the Tamina Gorge. The water has a special mineral composition and a temperature of 36.5°C that have many benefits to the body.
The Medical Center is a very crucial part of the Grand Resort composed of a highly-specialized team of doctors and therapists for check-ups, diagnostics, nutrition, rehabilitation, sports medicine, dermatology and beauty treatments.
Caviarlieri is available in the Spa and Dermatology Center.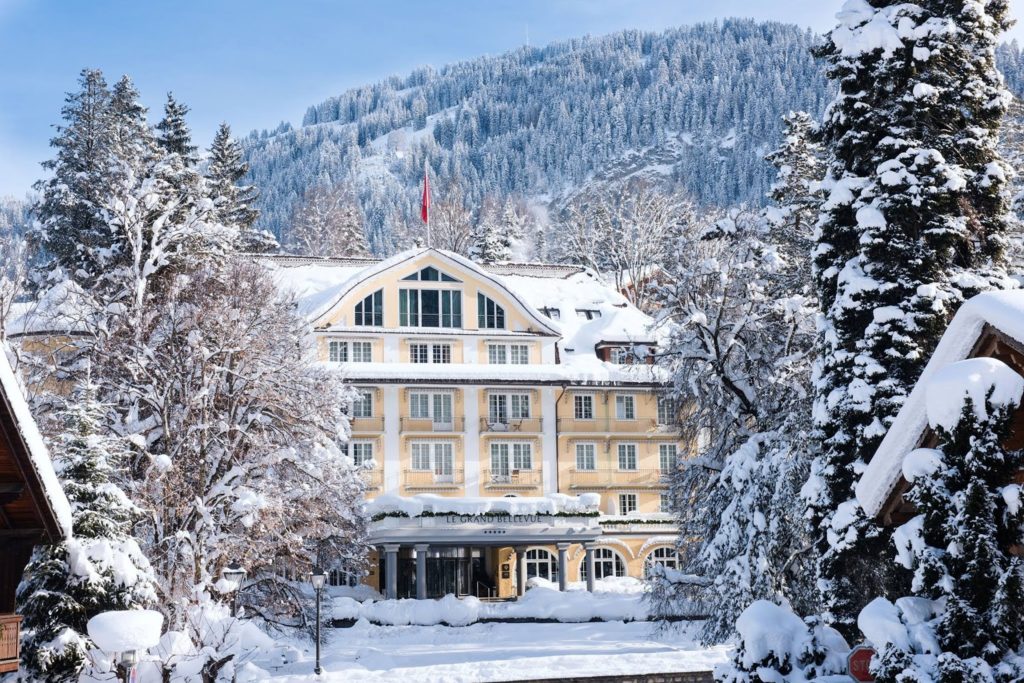 2. Le Grand Bellevue, Gstaad
Caviarlieri is also available at Le Grand Bellevue Gstaad. The hotel re-launched in January 2014 after a year-long renovation by dynamic young owners, Daniel and Davia Koetser.
Le Grand Bellevue is home to the 3,000 square metre Le Grand Spa. A sanctuary in the heart of the Swiss Alps, it combines an extensive array of rejuvenating thermal experiences, restorative treatments and energising fitness facilities in a serene and elegant Alpine setting.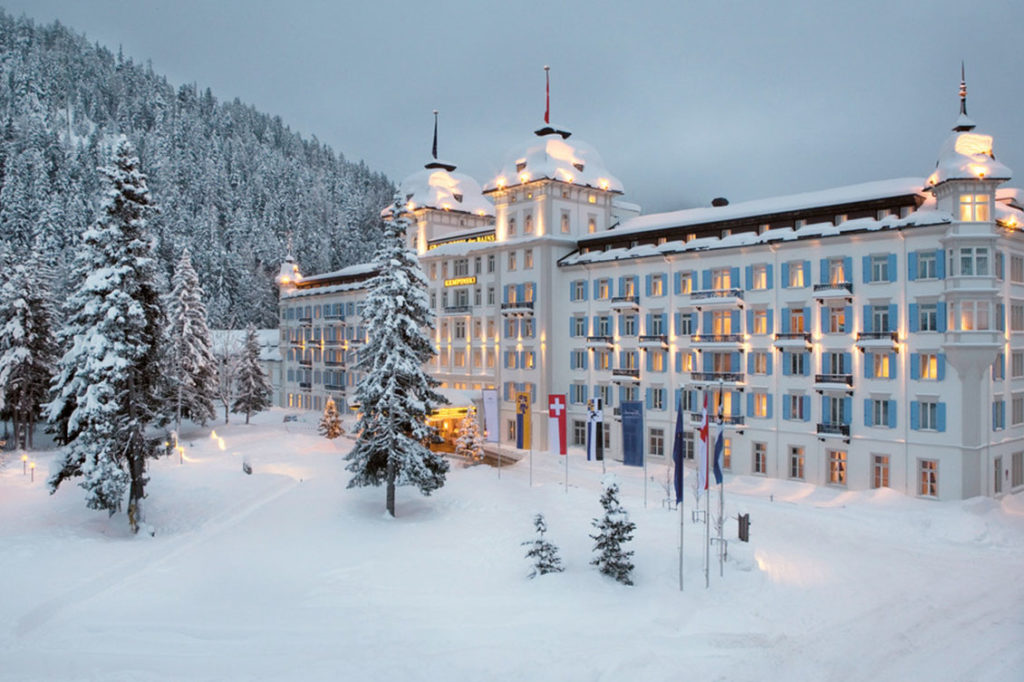 3. Kempinski Hotel Spa, St. Moritz
The world-renowned Kempinski Hotel St. Moritz is a retailer of Caviarlieri in their esteemed spa. Located in the midst of breathtaking and scenic view of the Alps, The Kempinski Spa has a massive area covering 2,800 square-meter with four different saunas, a steam bath, a laconium, an indoor pool, Kneipp baths, a gym, a sun terrace and a separate ladies' spa. The highlight is their specialty treatment – HydraFacial MD which treats dry or dehydrated skin and pigment irritations successfully with long-lasting effects.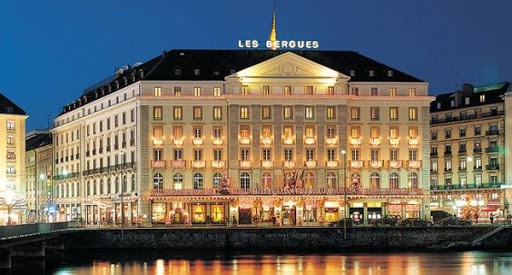 4. Four Seasons Hotel des Bergues in Geneva, Mont Blanc Spa
The Mont Blanc Spa of the Four Seasons Hotel in Geneva is a lavish 1200 square-meter therapeutic space inspired by the clarity of the Swiss mountains and lakes. It features 7 treatment rooms, a double suite with private hammam. It also includes is a fitness centre, rooftop terrace, Japanese-fusion restaurant, infinity pool, male and female-only hammams, a hairdresser, and a silent vitality pool. The spa has a retail area where you will find the latest innovative health products such as Caviarlieri. They are devoted to their signature and locally-inspired therapies that focus on holistic approach designed to have lasting benefits mirroring the passion of Caviarlieri.
5. Victoria-Jungfrau Grand Hotel & Spa, Interlaken
6. Kulm Hotel St. Moritz
7. Bellevue Apotheke, Zurich
8. Park Gstaad Hotel
You may also purchase Caviarlieri online through our official web https://store.swisscaviarlieri.com/