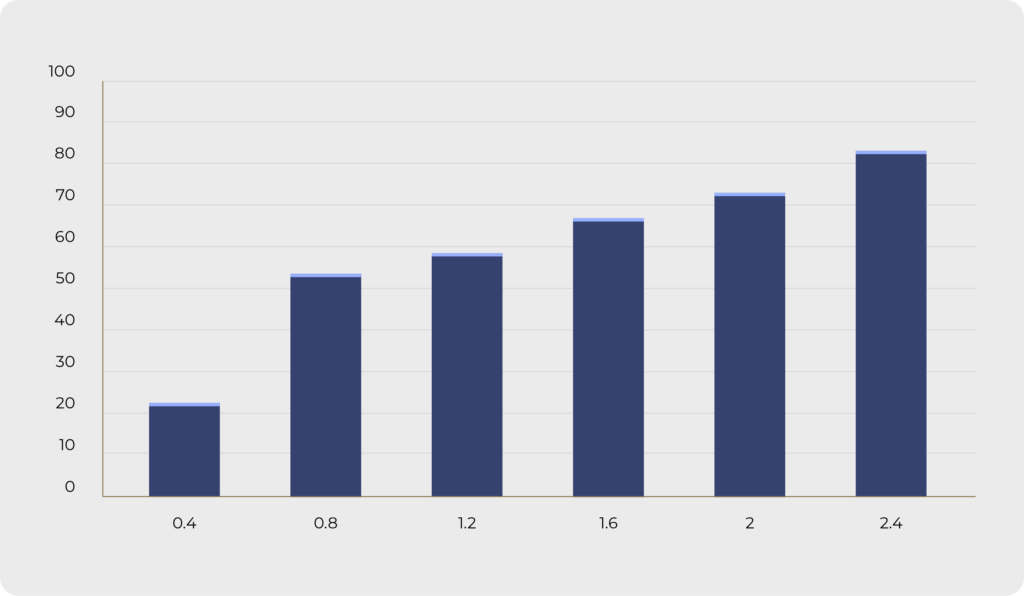 MARINE PEPTIDES IN CAVIARLIERI ON FREE RADICAL FORMATION
(*) Inhibition corresponded to (1 – A MARINE PEPTIDES). 100(%), where A is the ESR intensity calculated by double integration of low field line.
MARINE PEPTIDES is essentially active by entrapment of hydroxyl radicals in its polydeoxynucleotides.
Indeed, hydroxyl radicals bind to carbon number eight present on guanosine of the deoxyribonucleotide to form
eight0hydroxy0deixtguanosine, a stable element capable of blocking the oxidative radical reaction.
Free Radical Scavenging Activity
Antioxidant Properties

---
It is evident from this graph that with increased dosage of Caviar Extract and Marine Peptides, free radical scavenging activity increases. This shows that Caviarlieri has strong antioxidants which can help to enhance the immune system.
Note: A free radical scavenger is a substance like an antioxidant, that helps protect cells from the damage caused by free radicals. Free radicals are unstable molecules that are made during normal cell metabolism (chemical changes that take place in a cell). They can build up in cells and cause damage to other molecules. This damage may increase the risk of cancer and other diseases.