Why Take Supplements? A review of Vitamins, Minerals, Botanicals and Essential Fatty Acids Supplements
Caviarlieri | Published April 08, 2021
The global dietary supplements market size was estimated at USD 140.36 billion in 2020 and is expected to reach USD 151.85 billion in 2021 (statistics from Grand View Research). More than half of all Americans take one or more dietary supplements daily or on occasion. Supplements are available without a prescription and usually come in pill, powder or liquid form. Common supplements include vitamins, minerals and herbal products, also known as botanicals.
The Food and Drug Administration (FDA) estimates that more than 29,000 different dietary supplements are now available to consumers, and an average of 1,000 new products are introduced annually.
People take these supplements to make sure they get enough essential nutrients and to maintain or improve their health. But not everyone needs to take supplements.
According to a registered dietitian and consultant to NIH, Carol Haggans, "It is possible to get all of the nutrients you need by eating a variety of healthy foods, but supplements can be useful for filling in gaps in your diet."
Some supplements may have side effects, especially if taken before surgery or with other medicines. Supplements can also cause problems if you have certain health conditions.
Benefits of Supplements
Evidence does suggest that some supplements can enhance health in different ways. The most popular nutrient supplements are multivitamins, calcium and vitamins B, C and D. Calcium supports bone health, and vitamin D helps the body absorb calcium. Vitamins C and E are antioxidants—molecules that prevent cell damage and help to maintain health.
Women need iron during pregnancy, and breastfed infants need vitamin D. Folic acid—400 micrograms daily, whether from supplements or fortified food—is important for all women of childbearing age.
The health effects of some other common supplements need more study. These include glucosamine (for joint pain) and herbal supplements such as echinacea (immune health) and flaxseed oil (digestion).
Vitamin B12 keeps nerve and blood cells healthy. Research suggests that fish oil can promote heart health. Of the supplements not derived from vitamins and minerals, fish oil or supplements which are rich in EPA or DHA have the most scientific evidence to support its use.
Side Effects of Overdose
Nowadays, everything from bottled water to orange juice seems to have elevated levels of vitamins and minerals in it. But routinely getting an overload of vitamins and minerals can hurt you.
Too much vitamin C or zinc could cause nausea, diarrhoea, and stomach cramps. Too much selenium could lead to hair loss, gastrointestinal upset, fatigue, and mild nerve damage.
Many supplements have mild effects with few risks. But use caution. Vitamin K, for example, will reduce the ability of blood thinners to work. Ginkgo can increase blood thinning. The herb St. John's wort is sometimes used to ease depression, anxiety or nerve pain, but it can also speed the breakdown of many drugs—such as antidepressants and birth control pills—and make them less effective.
Just because a supplement is promoted as "natural" doesn't necessarily mean it's safe. The herbs comfrey and kava, for example, can seriously damage the liver.
Understanding the chemical makeup of a supplement, where and how it is prepared and manufactured and how it works in your body is critical for optimal benefit while minimizing any potential side effects and contraindications with your medication.
Four Nutrients to Watch
Vitamin D, calcium, vitamin E and folic acid are three nutrients/minerals you may get too much of, especially through supplements.
Adults who regularly far exceed the 4,000 international units (IUs) daily safe upper limit for vitamin D might may end up with serious heart problems.
It's not hard to get more than 1,000 micrograms of folic acid a day (the safe upper limit for adults) from fortified foods and supplements on a regular basis. Doing so might hide the signs of a vitamin B12 deficiency in older adults. Vitamin B12 deficiency can sometimes lead to permanent nerve damage if left untreated.
The Institute of Medicine sets the daily tolerable upper intake level (UL) for calcium at 2000 mg for adults ages 19-50 years and 2000 mg for adults 51 years and older. Taking more than this amount of calcium daily can increase the chance of having serious side effects, such as blood levels of calcium that are too high and milk-alkali syndrome, a condition that can lead to renal stones, kidney failure and death. There is also concern that supplemental calcium can increase the risk of heart attack.
Scientists still have much to learn even about common vitamins. One recent study found unexpected evidence about vitamin E. Earlier research suggested that men who took vitamin E supplements might have a lower risk of developing prostate cancer. "But much to our surprise, a large NIH-funded clinical trial of more than 29,000 men found that taking supplements of vitamin E actually raised—not reduced—their risk of this disease," says Dr. Paul M. Coates, director of NIH's Office of Dietary Supplements. That's why it's important to conduct clinical studies of supplements to confirm their effects.
Supplements : check the dose
Here's what you need to know to avoid overdoing it.
For vitamins and minerals, check the % Daily Value (DV) for each nutrient to make sure you're not getting too much. Too much of certain supplements can be harmful.
Because supplements are regulated as foods, not as drugs, the FDA doesn't evaluate the quality of supplements or assess their effects on the body. If a product is found to be unsafe after it reaches the market, the FDA can restrict or ban its use.
How to Choose a Safe and Effective Supplement?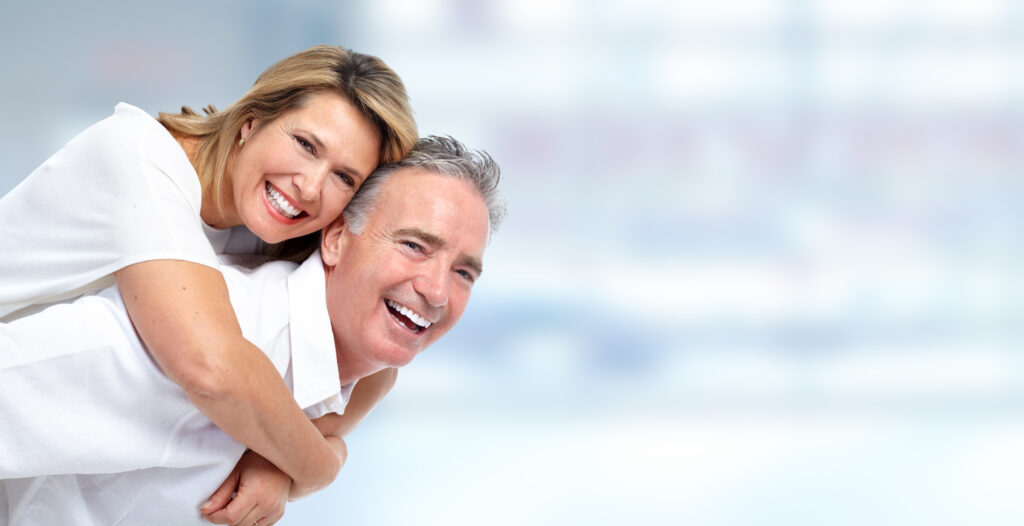 Quality – Accreditation by Regulatory Authorities
The US FDA has established good manufacturing practices (GMPs) that companies must follow to help ensure the identity, purity, strength, and composition of their dietary supplements. These GMPs can prevent adding the wrong ingredient (or too much or too little of the correct ingredient) and reduce the chance of contamination or improper packaging and labelling of a product. The FDA periodically inspects facilities that manufacture supplements. If the supplement is manufactured in a US FDA approved manufacturing facility, then you can be assured that the product has adhere tp strict guidelines for quality and safety.

There are other certifications or accreditations you can identify like BRC or certification of approval from the health authorities in the country where the product is manufactured. BRC is an international Food Safety Management Systems standard, and is one of the GFSI recognized certification schemes. It contains requirements for food processors to follow to build an effective food safety management system. Over 16,000 facilities worldwide are certified to the BRC Global Standard for Food Safety.
Safety
If the food supplements are produced in Europe or in Switzerland, the manufacturer has to ensure that all the ingredients used in the supplement are listed under the EFSA (European Food Safety Standards). The European Food Safety Authority (EFSA) is the agency of the European Union (EU) that provides independent scientific advice and communicates on existing and emerging risks associated with the food chain.

In addition, if the manufacturer is a trustworthy and reputable brand, especially manufacturers that produce world renowned drugs, their safety standards will be more stringent and the quality assured.

If you worry about the presence of heavy metals, you can send the supplement to any laboratory in your respective country and have the lab test for the presence of heavy metals before you consume the product.
Effectiveness – Backed by Clinical Studies published in PubMed or PMC, Europe
Check if the supplement has relevant scientific studies published in peer-reviewed journals as stated in the product claims. If the study is also featured in PubMed, the credibility is enhanced further. Available to the public online since 1996, PubMed was developed and is maintained by the National Center for Biotechnology Information (NCBI), at the U.S. National Library of Medicine (NLM), located at the National Institutes of Health (NIH).

Also review their web site and see if the products are available in doctors' clinics or reputable medical centres or pharmacies globally and not just online.
Regulatory Approval of respective countries
Some countries in Asia, Australia, Canada etc. require regulatory approval prior to the importation and sale of the product. If the product has many approvals and registrations in most countries, it is deemed to be safer since it has gone through the regulatory process.
An earlier blog post was also shared on how to choose a safe and effective supplement.
Things to Keep in Mind Before Buying or Taking an Supplements
When in doubt, consult your healthcare provider before taking dietary supplements to treat a health condition.
Keep in mind the term "natural" doesn't always mean safe. Some all-natural botanical products, for example, like comfrey and kava, can harm the liver. A dietary supplement's safety depends on many things, such as its chemical makeup, how it works in the body, how it is prepared, and the amount you take.
Before taking any dietary supplement, use the information sources listed in this brochure and talk to your healthcare providers to answer these questions:

What are its potential benefits for me?
Does this product have any safety risks?
What is the proper dose to take?
Why Caviarlieri – Caviar Supplement?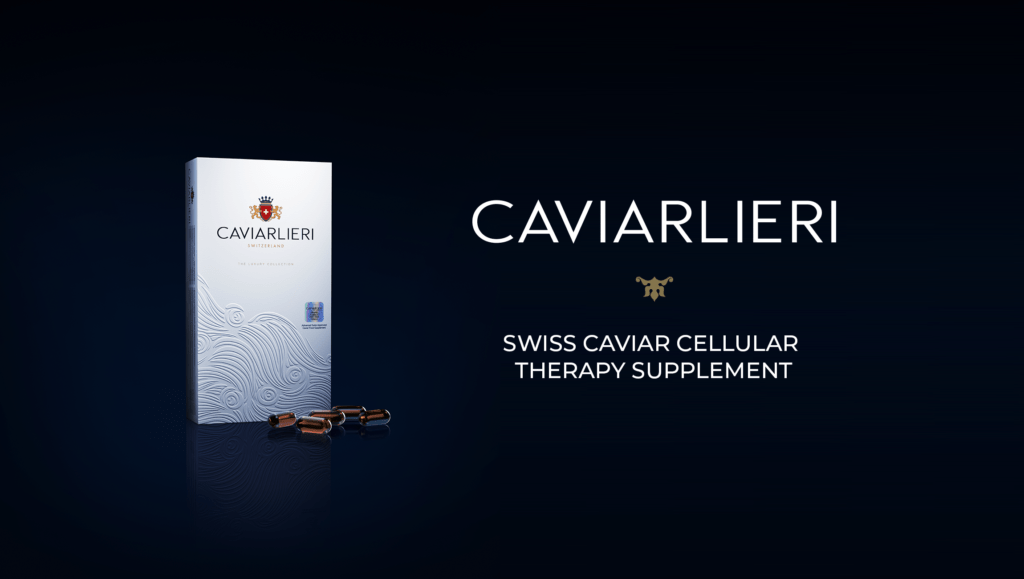 Caviarlieri is a Swiss Caviar and Marine Food Supplement, created from many years of intense and extensive research. Developed by a distinguished group composed of Anti-Aging medical experts, gerontologists, biochemists and pharmaceutical professionals and Made Only in Switzerland, it is the 1st and Only Swiss Caviar Cell Therapy supplement in the world.
Caviarlieri is Developed, Manufactured and Certified in Switzerland
Caviarlieri is a food supplement approved by the Swiss Public Health Authority and it is available in leading Swiss Medical Centres and Spas as well as pharmacies throughout Switzerland. It is a potent supplement manufactured by Swiss Caps Inc. in Switzerland, which is recognized and verified by Current Good Manufacturing Practices (CGMP) and is a US FDA Approved manufacturing facility. In addition, Swiss Caps Inc. is BRC compliant. BRC is an international Food Safety Management Systems standard, and is one of the GFSI recognized certification schemes.
Caviarlieri is also is a listed supplement on Cologne List® and therefore undergoes independent quality checks. These are carried out by one of the globally-leading laboratories in nutritional supplement analytics for doping substances. This is initiated by the Prevention Department of the National Anti Doping Agency (NADA), and includes all top Olympic associations, all state sports associations and federations, as well as professional associations and clubs.
Delivery Mechanism for Optimal Results
The efficacy and potency of Caviarlieri is due to its stringent and careful extraction of ingredients and manufacturing. This makes sure all ingredients reach the very goal of its production which is to be absorbed by our body for the desired outcome. Caviarlieri is manufactured using our proprietary Swiss Cold Process Extraction Technology, Cellularix. Caviarlieri comes in soft gel form which contains encapsulated bioactive nutrients and peptides for optimal absorption. It is important to remember that not everything we consume can be absorbed.
Caviarlieri is formulated with potent bioactive ingredients like Sturgeon Caviar DNA cellular extract and high quality marine peptides which are extremely rich in DHA and EPA (essential fatty acids) as recommended by the Swiss expert panel. Another active ingredient of Caviarlieri is Selenium, which helps protect the body against oxidative stress and excessive inflammation. Selenium also prevents viruses from mutating and becoming increasingly virulent.
Caviarlieri is made of peptides which help to escort the nutrients into our cells for protein synthesis which is an important process to accelerate cellular renewal and repair versus damaged cells. Various studies show that if essential nutrition is provided at the cellular level, it will definitely help to maintain or strengthen the functionality of our immune system.
Backed by Science as published in PubMed and PMC Europe
Caviarlieri is also backed by Science as it has several studies published in peer-reviewed journals and the benefit claims are therefore evidence based benefits like significant increase in energy levels, mood elevation, reduction in joint pain, enhancement of sleep quality, improving brain health, strong inflammatory properties and many others. By providing essential nutrition at the cellular level, Caviarlieri trigger protein synthesis and stimulates our own body healing system to repair and renew our cells versus damaged cells. Unlike drugs, it will take 3-6 months regime to provide maximum benefit and results. As Caviarlieri is a food supplement, the results will vary among individuals.
Scientific Studies of Caviarlieri are as follows:
1. Acta Bio Medical/ Official Journal of the Society of Medicine and Natural Sciences of Parma Vol 82 – N2/2012
Title of the report: Improving Sperm Quality and Spermatogenesis through a Bioactive Marine Compound: an experimental study
2. Journal of Biological Regulators and Homeostatic Agents ISSN – 0393-974X/2012
Title of the report: Effective Properties of a Sturgeon-Based Bioactive Compound on Stress-Induced Hippocampal Degeneration and on In Vitro Neurogenesis
3. Acta Bio Medical / Official Journal of the Society of Medicine and Natural Sciences of Parma Vol 84-N1/2013
Title of the report: Testing a novel bioactive marine nutraceutical on osteoarthritis patients
4. Acta Bio Medical / Official Journal of the Society of Medicine and Natural Sciences of Parma Vol 82 – N2/2012
Title of the report: A Sturgeon-derived Bioactive Compound beneficially modulates nuclear receptors controlling metabolic functions in patients with Metabolic Syndrome
5. Rejuvenation Research Volume 15 Number 2, April 2012
Title of the report: Beneficial Modulation from a High-Purity Caviar-Derived Homogenate on Chronological Skin Aging"
6. Journal of Biological Regulators and Homeostatic Agents ISSN – 0393-974X/2012
Title of the report: Beneficial Effect of a Sturgeon-Based Bioactive Compound on Gene Expression of Tumour Necrosis Factor-alpha Matrix Metalloproteinases and Type-10 Collagen in Human Chondrocytes
7. Journal of Clinical and Diagnostics Research V 8(11) November 2014
Title of the report: A Double- Blind, RCT Testing Beneficial Modulation of Bdnf in Middle-Aged, Life Style-Stressed Subjects : A Clue to Brain Protection
8. Rejuvenation Research Volume 17 Number 2, April 2012 (Europe PMC)
Title of the report: Protective Effect of a Fish Egg Homogenate Marine Compound on Arterial Ultrastructure in Spontaneous Hypertensive Rats
Why is Caviarlieri – Caviar Swiss Cell Therapy Supplement safe?
As Caviarlieri is Made in Switzerland, all the ingredients of Caviarlieri are approved by the European Food Safety Authority (EFSA).
In addition, for every batch of production, the products are sent for heavy metals testing, microbial testing etc.to ensure the safety of the products.
Putting in consideration all these factors, as a Caviar Food supplement, Caviarlieri is a valuable Swiss Cell Therapy supplement which helps to extend youth, vitality and beauty via cellular repair and renewal.
Caviarlieri available in the leading Swiss Medical Centres and Luxury Spas as well as Pharmacies throughout Switzerland.
Deciding whether to take dietary supplements and which ones to take is a serious matter. It is important to learn about their potential benefits and any risks they may pose first. Speak to your health care providers about products of interest and decide together what might be best for you to take for your health.